Hey guys!
I haven't posted in A MONTH!! That's a long time.  Being busy is part of my problem, but only a small part. Really,  I am on my computer a lot, looking at other blogs, and watching videos on YouTube;  I just don't get around to writing posts. I do want to try writing more, though, so just bear with me. 🙂

So today I will be doing a review of Minions (the new movie). It premiered in theaters last night, so my mom and I went to go see it.
RATING: 3 out of 5
I was a bit disappointed with this movie. I really liked Despicable Me and Despicable Me 2, and this movie just didn't live up to my expectations. Although there were a few funny parts, it ended up being mostly slapstick and bottom humour (minion wearing thong etc.), which isn't particularly my kind of thing. 
PLOT: OKAY. It was quite predictable, with not many plot twists (a few though!).  And there were some fighting scenes that just went on for too long (take this, take that, take this, take that, take that, take this, take that, take that, take this, take that, take this, take that, ha! I win! … victory! I'll go home now I guess. I'm baaaack! Take this!!, take that, take that, take that, take this, take that, etc.). 😉 But there were some bits that I really enjoyed, like when they lived in a closed store for a night, or when they were in the torture chamber (haha, I just made that name up, and I quite like it) with Herb.

CHARACTERS: The minions were, unsurprisingly, adorable. I especially liked Bob, and his teddy bear.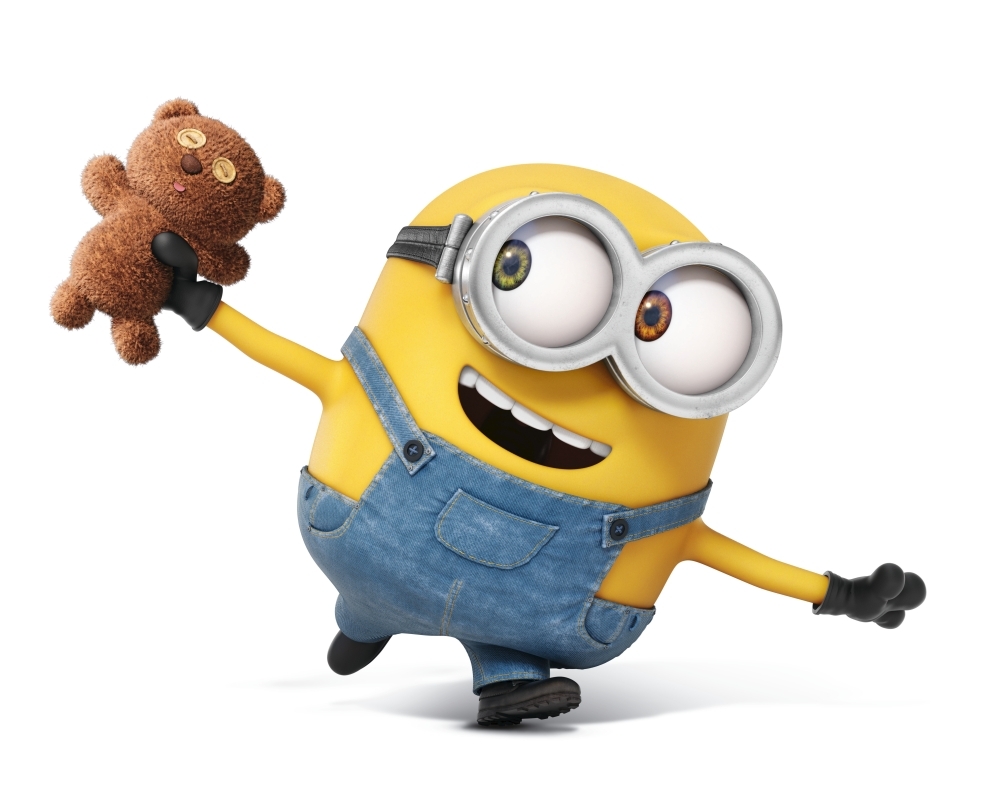 My favourite human character was DEFINITELY Herb. He was hilarious.
AGE RECOMMENDATION: 5 or 6
There isn't much explaining needed for this movie, it's quite simple, and there's not any extremely scary violence. The little kids there seemed to absolutely love it. I heard a loooot of small and cute giggles and laughs. In fact, I  heard so many that it actually made me laugh too!
BUT…
Even though, for me, MINIONS wasn't as good as the first two Despicable Me films, I do think it's worth watching.
Thanks for reading! Have a great day.
*All images in this post are found on Google; they are not my own*